Hello All,
I ride my motorcycle on the NYST track in NY. I have been looking for a lap timer and learned of RaceChrono from this video: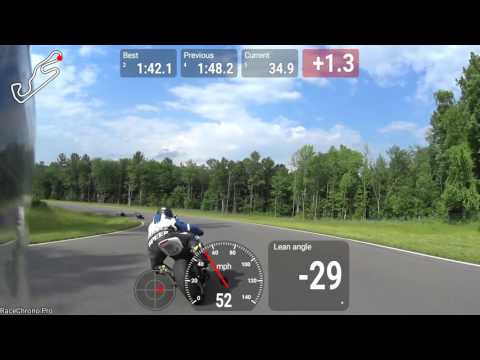 I have been using a GoPro to record my sessions for a while, so I would love to use RaceChrono to overlay the lap stats on the videos. In addition to lap times, I would also like to show speed & lean angle in the overlay like in the youtube video. I am fairly new to lap timers in general, so I am a bit confused on how to get started with RaceChrono.
I have an iPhone 7 so I plan to purchase the iOS app. I just have a few questions before making the purchase.
1. Do I need any additional hardware on my bike or is the app capable of collecting data from the sensors on the iPhone?
2. If the data is collected from the phone, what is the recommended way to mount it on a sport bike (GSXR 600)?
3. If I do need to purchase additional hardware, what would I need to capture speed, lean angle & track map location?
I am really looking forward to using RaceChrono. Any and all help with getting started is appreciated.
Thanks,
Jamal