Dear aol,
I have the Pro version I bought back in 2015. My phone is a OnePlus One currently running Android 6.0.1. I use a external camera SJ4000. I do a few track days per year and use these to make the videos with overlay.
Last July I did a track day and was able to copy the video from the cam's card to the phone, synch there and export the overlay. Then upload to youtube (i.e.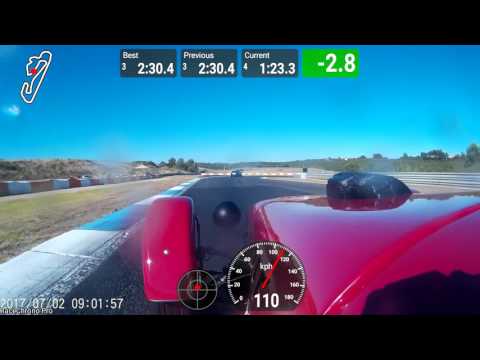 ).
Last weekend I did a new trackday and now I'm trying to generate the overlay videos and it fails. It just says "Failed" without any error message.
I never use hardware acceleration (it doesn't work for me).
I tried:
* requesting a video of only part of the session;
* modified the overlay configuration to remove the Picture in Picture (that I don't use);
* tried other file quality levels, including "Low quality".
I have 15Gb of available space on the phone.
Since I didn't update the phone's OS, didn't change camera settings and did all the same procedures as before, I think that my error may have to do with the new version that came out between 2017-07-02 and 2017-09-30.
How can I generate logs to help out finding the issue? What else can I try? Thank you for any help!
Kind regards,
HappyFather